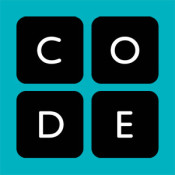 The Hour Of Code is a globally known movement created for introducing people of all ages to the fundamentals of Computer Science through fun, yet challenging activities. The step by step lessons show people that anyone can start learning programming concepts at any age. As they learn, they become more proficient in an ever advancing STEM (Science, Technology, Engineering and Math) field, and subsequently become the technological builders of tomorrow.
As this important event kicks off tomorrow and runs through the 14th of December, the current group of Digital Service Fellows are ready, willing, and able to assist educators around Philadelphia teach these lessons in their classrooms. When the students are taught these concepts, they are given a look inside the world of programming that could inspire them to continue their education in STEM.
We will provide an update of this story with pictures when the Hour Of Code concludes. In the meantime, please enjoy the pictures of last years Hour Of Code below.